Desire Riviera Maya PEARL Resort Booking Page
On the information page about the Desire Pearl Resort you were introduced to this swingers friendly and clothing optional hotel. That page contains a lot of information, including about all different room types. If you have not read this information yet, we recommend that you do this first, using the link above.
Booking information and assistance with booking
Booking information and assistance with booking
There are 2 ways to book the Desire PEARL Resort:
A) By phone 0031 73 8885962
Monday to Friday between 10am and 10pm (GMT+1).
Saturday and Sunday between 10am and 2pm (GMT+1).
However, we recommend using method B, if you like to control the whole process.
B) Book yourself online using our interactive booking system below
How to book online?
1. Select the desired hotel, in this case the Desire Riviera Maya Pearl Resort.
2. Choose a date of arrival
3. Select the number of nights you want to stay
4. The number of adults. The number of people is always two for this hotel
5. Enter a promo code. Don't worry if you don't have one right now. In case there is a promo code active at this moment, you will see it on the next booking pages, and you can enter it later. If you would like to be kept informed about promo codes, subscribe to our newsletter or call us.
6. Click on the iBook Now! button
7. Next you will see an overview of the available rooms within your selection. Since this is a very popular destination for erotic enthusiasts, it is likely that not all rooms will be available for your chosen period. If you can't find a room for this period, play with the check-in date and the number of nights or if you need help, just call us.
8. If you find a room, you can start to fill in your personal information. The flight details are not mandatory and only relevant if you want to use the airport transfer service.
Please keep the credit card information at hand to make a deposit and secure your room. If you do not have a credit card or don't want to use it, you can use PayPal. If you don't have either, you can call us.
Prices are quoted in dollars. For a quick estimate of the price in euros you can subtract about 15 – 20%, from the price in dollars, depending on the exchange rate at the time of payment.
Also make sure you have the passport names and date of birth of all guests you want to make a reservation for. Make sure that you fill in or transmit the names and date of birth exactly as written in the passport. If this information doesn't match, you will have to correct it later and the costs are very high. In addition, inaccurate personal information can cause you very serious problems at departure and with the customs of the different countries you visit.
Please note that you only book your stay at the Desire Pearl Resort and not the flight. If you plan your vacation at the Desire Riviera Maya Pearl Resort at very short notice, we recommend that you make sure that a flight is available that matches your planned stay at this resort.
If you need support, call 0031 73 8885962 for more information or to make a reservation by phone.
We are available by phone from Monday to Friday between 10:00 and 22:00 hrs (GMT+1).
On Saturday and Sunday between 10 and 14 hrs (GMT+1).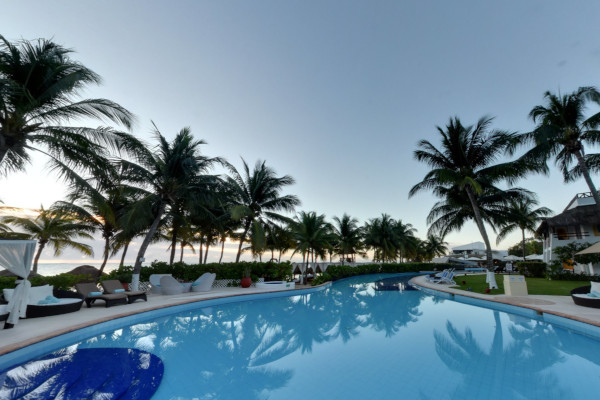 The huge swimming pool at the Desire Pearl Resort, where you can also play basketball and nude volleyball. There are actually two separate pools, one of them heated. There is enough space around the pool for many beds. Nude is not a problem in and around the pool, just as it is no problem to be naked in the most areas in the hotel and on the beach.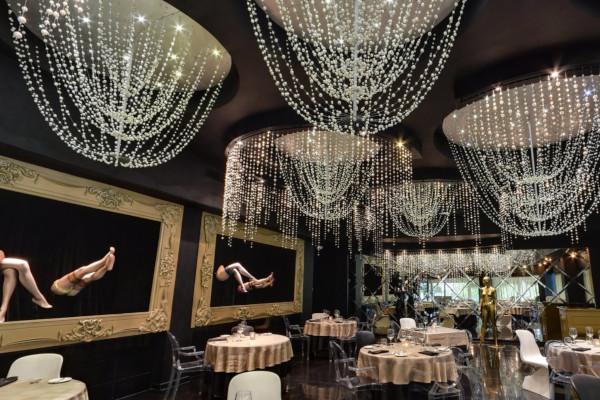 The Pearl restaurant. This is one of the three restaurants at the Desire Pearl Resort. It looks fantastic and the food is delicious. The Pearl is an avant-garde restaurant serving unique Mediterranean fusion dishes from 6:00 PM to 10:00 PM. From 23:00 to 05:00 in the morning you can also enjoy late night snacks.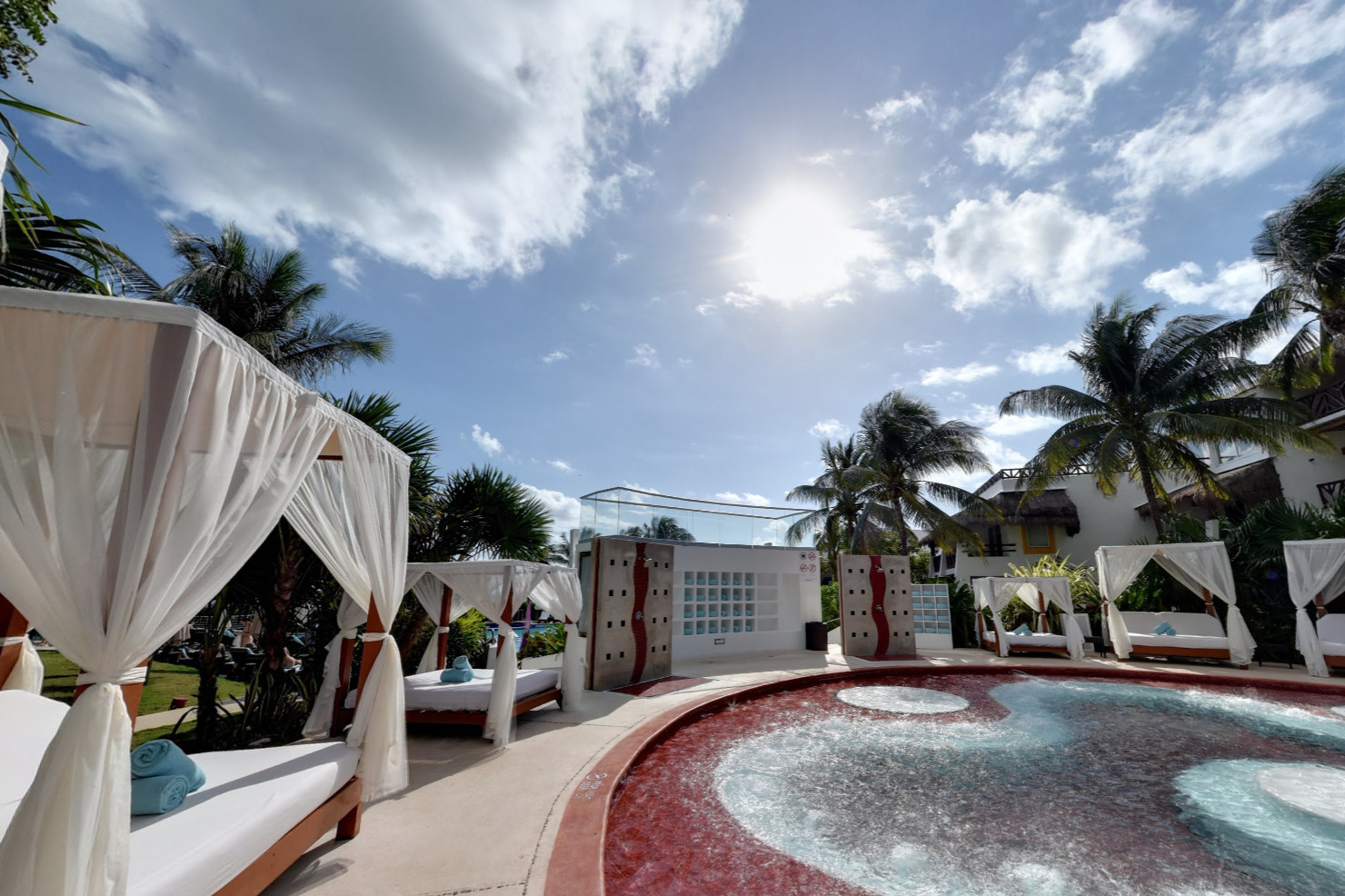 The Jacuzzi area in the Desire Pearl Resort is even bigger and more beautiful than the Jacuzzi in the original Desire resort. You are allowed to be naked in the Jacuzzi Lounge Area. At this location it is also no problem if you want to have sex with your partner or with someone else.